Replace Missing Teeth with Dentures Tailored to Your Needs
Missing teeth can be a source of anxiety and pain as well as hinder your ability to engage in normal functional activities such as eating and speaking. Dentures are an excellent option for patients looking to replace missing teeth that restore full form and function to your smile. At Affordable Smiles, we offer low cost dentures, both full and partial, to accommodate our patients. Our doctors can also provide traditional, implant-supported, and same-day dentures to tailor treatment to your needs. Additionally, our dentists can convert your current dentures to attach to dental implants. Our Doctors understand that your satisfaction with your dentures is incredibly important, since you will be wearing these restorations every day for a number of years. To ensure that you receive the highest quality treatment, you can even preview the results and make any desired changes.
What are Dentures?
Dentures are prosthetics that can be used to replace missing teeth. A partial denture can be a suitable solution for patients who are missing a number of teeth in a concentrated area. These dentures are secured in place with small metal clasps. A full denture can be used to replace an entire arch of teeth. Full dentures are typically removable and are held in place with dental adhesive and natural suction. Implant-supported dentures attach to dental implants and are permanently affixed. We understand that patients may have varying degrees of tooth loss, and as a result, we offer several denture options.
At Affordable Smiles, we can alter your current dentures to attach to dental implants as well as provide same-day denture repair.
Types of Dentures
Deciding to receive traditional dentures as opposed to an implant-supported restoration is a matter of personal preference. However, dentures that are secured with dental implants are highly recommended as they will not slip out of place and are much more durable. Our doctors can perform your implant surgery in-office, and he offers both mini and traditional dental implants to make this treatment available for a greater number of patients. He can also perform the All-on-4® technique for same-day dentures.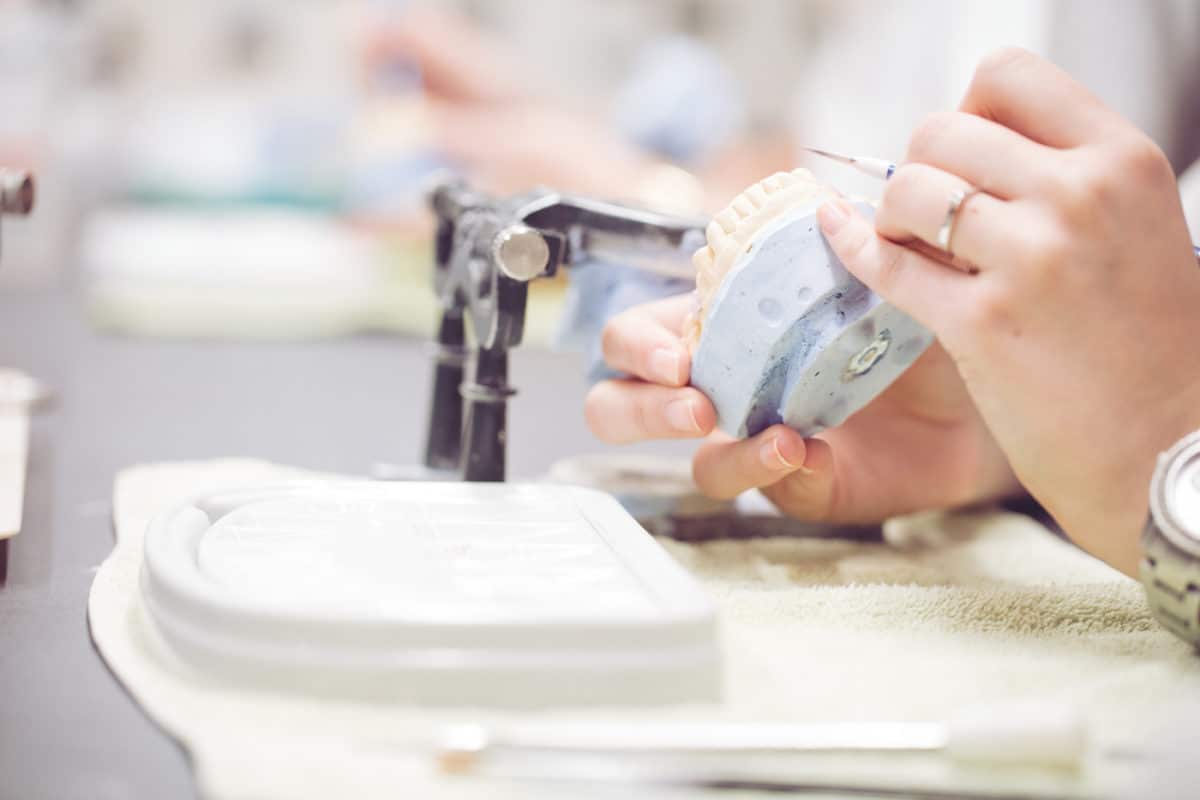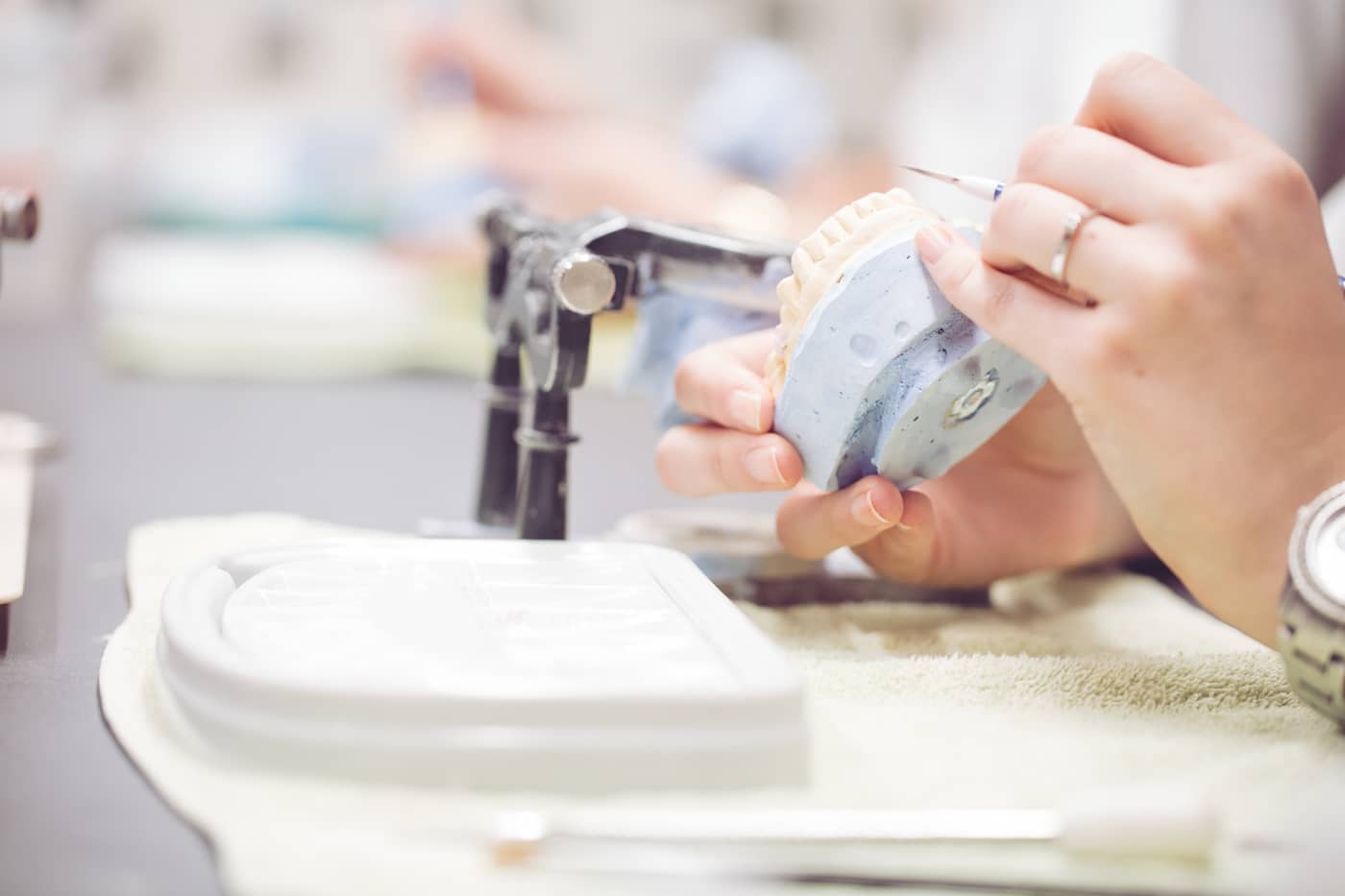 High-Quality Materials
Dentures provide a natural-looking solution and generally consist of a plastic base that is designed to match the color of your gums and acrylic artificial teeth. Patients receiving partial dentures may also select a flexible or metal-based denture. You can discuss your options with our doctors to determine which material will best suit your needs.
The Treatment Process
Receiving your customized dentures will require multiple visits to our office. Some patients may need periodontal care or a restorative procedure such as a tooth extraction to prepare for their partial prosthetic.
During your consultation, you and the doctor will discuss your treatment plan so you have realistic expectations of the treatment process and can plan accordingly.
If implant-supported dentures are the best fit for you, our doctors can perform any necessary procedures such as periodontal care or bone grafting, as well as the implant surgery itself. For your comfort, you will be provided with a combination of nitrous oxide and oral conscious sedation for the duration of the procedure.
Once your bite has been prepared for your dentures, we will take an impression from which your finalized restoration will be created. Whether you are receiving traditional or implant-supported dentures, you will need to return to our office to receive your customized prosthetic. On the day of treatment, however, you will be provided with a temporary restoration to wear until your customized restoration is ready.
Same-Day Dentures Procedure
For patients receiving same-day dentures through the All-on-4 technique, the treatment will be significantly expedited. On the morning of your procedure, we will take impressions that will be sent to our outside lab technician. Within an hour, we can provide you with a wax-up so that you can preview your results and make any desired changes. Once you have approved the model, a talented lab technician can create your hand-made denture and deliver it by the afternoon.
While your prosthetic is being fabricated, you will receive your implant posts. Our doctors can strategically insert the posts into the jaw and close the incisions with sutures. When the posts have been implanted, he can secure your dentures in place.