Providing a Secure Foundation for Restorations
While traditional dental crowns, dentures, or bridges can act as missing teeth replacement, these treatments do not address the tooth roots. By securing your restoration with dental implants, you can not only improve security and durability, but can have artificial tooth roots that stimulate the jaw bone and promote better overall oral health. Patients can receive high-quality traditional, and All-on-4® dental implants at Affordable Smiles, where our entire team is dedicated to providing exceptional care. Our doctors can perform every stage of missing tooth replacement from the preliminary procedures and the implant surgery itself to providing the finalized restoration placement. This provides patients with cohesive treatment and the added convenience of full service in one dental office.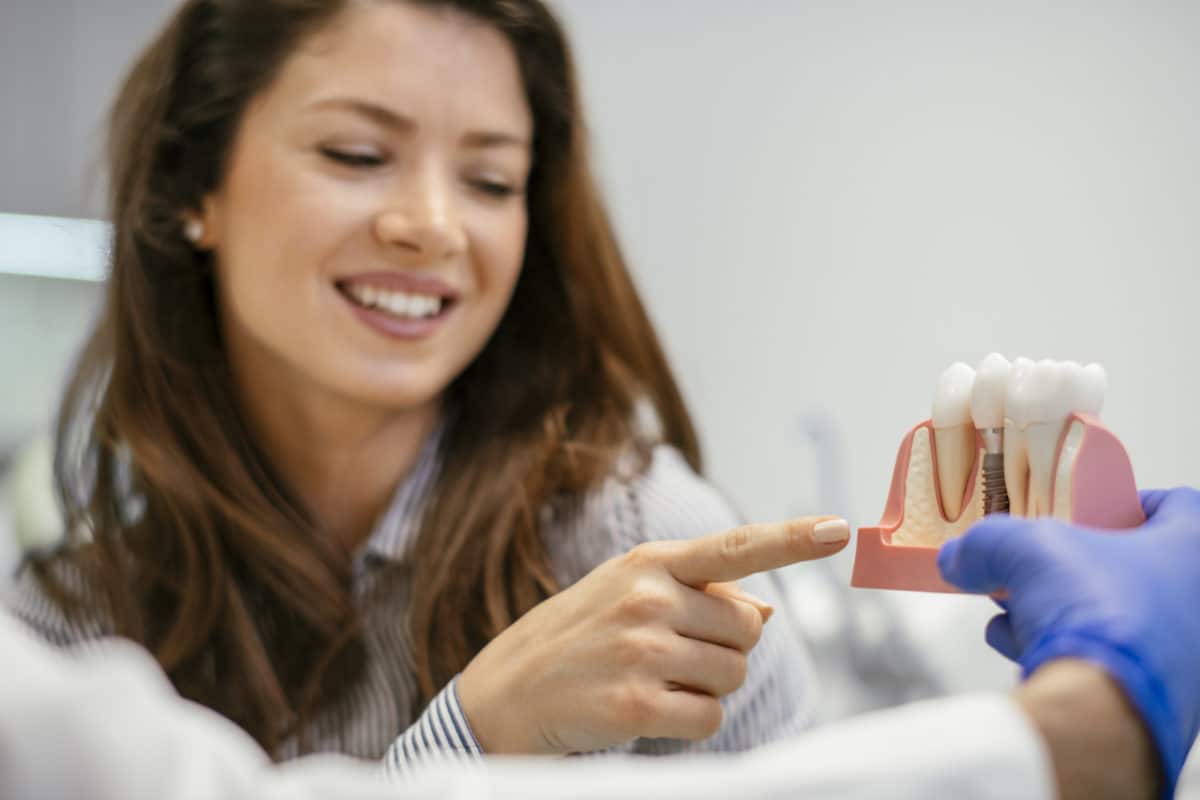 What are Dental Implants?
Dental implants are titanium posts that fuse with your jawbone to serve as artificial tooth roots. These posts create a stable foundation for tooth replacement through dental crowns, dentures, or bridges. Implant-supported restorations are not only more secure but can also preserve your jawbone which would otherwise begin to break down without tooth root stimulation. Preserving your jawbone is important as it supports your facial profile, speaking abilities, and more.
Dental implant surgery requires surgical placement of titanium screws into your jawbone. Once the post has fused with your jawbone, an abutment can be placed, and you can receive your restoration.
Depending on the extent of your missing teeth, you may be in need of a single post to support a dental crown, multiple posts for sporadic crowns or a dental bridge, or several posts for a full arch of dentures. Based on an in-depth evaluation, our doctors can identify the proper option for you and create a treatment plan that addresses your needs.
Types of Dental Implants
To accommodate the diverse needs of his patients, our doctors provide two different types of dental implants:
Traditional Dental Implants

With thicker posts, these implants require a more invasive procedure which requires substantial jawbone tissue. While bone grafting can supplement some of the jawbone, patients may still not be a candidate for traditional dental implants.u003c/span>
The All-on-4® Technique
The All-on-4 technique can be used to create hybrid dentures for some patients. Our doctors can safely and effectively perform this procedure which requires only four strategically placed dental implants for each arch. These posts can be provided in just one day to secure your dentures for fully restored form and function.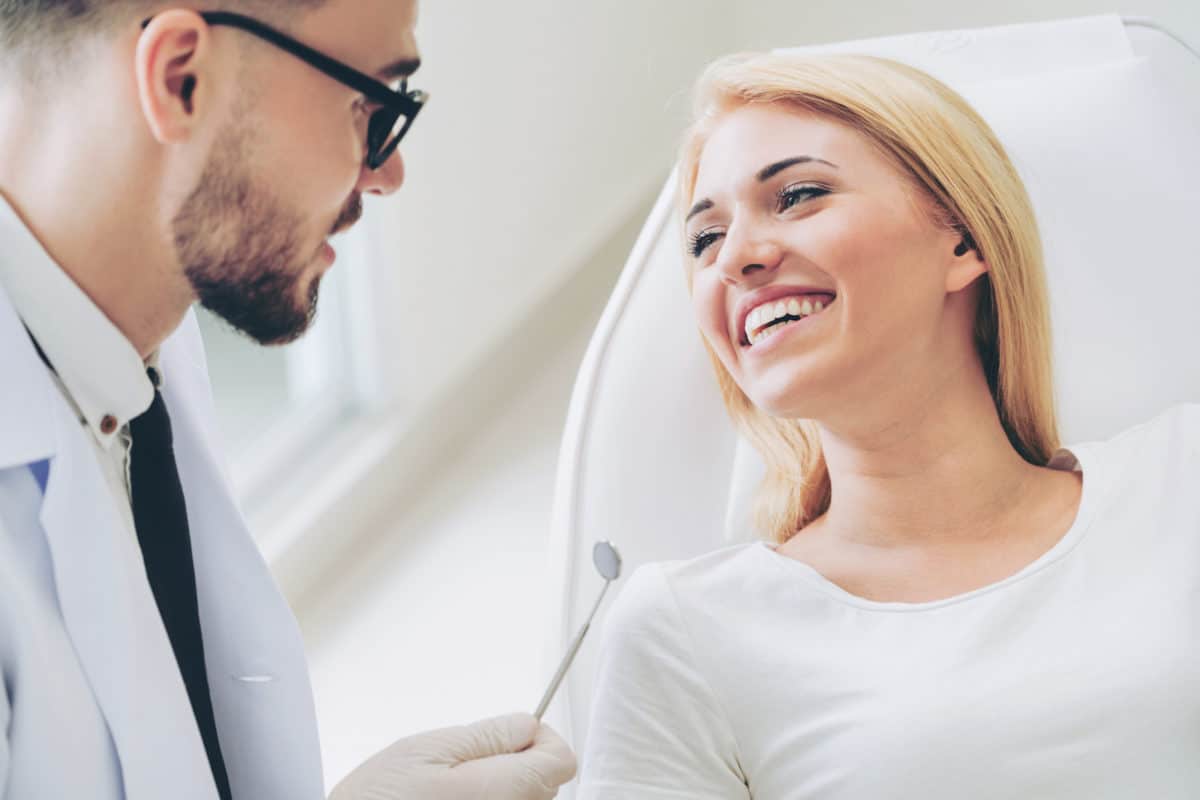 Your Surgical Procedure
For some patients, preliminary procedures such as extractions or bone grafting may be necessary to prepare your bite for the implant surgery. Our doctors can perform all of the necessary procedures in-house for convenient and consistent treatment. Oral conscious and nitrous oxide sedation will be provided during each step of the procedure to ensure that you are comfortable.
To begin the implant procedure, our doctors will make a small incision in the gums to access the jaw. Each implant post will then be inserted into the jawbone before the incisions are closed. The titanium posts will require approximately four to six months to fully fuse with the jawbone. During this time, we can provide you with a temporary restoration and your customized crown, bridge, or dentures will be created by our trusted outside lab. Once the posts have healed properly, you can return to our office and the doctor will place your finalized restoration.
Ready for a New Smile?
The first step towards a beautiful, affordable smile is to schedule an appointment. Please contact our office by phone or complete the appointment request form here.