Regain the full look and function of your teeth!
Not only will you be able to smile confidently once again, but you will also be able to eat comfortably! Dental implants don't shift or slip in your mouth like ill-fitted dentures and partials do. This allows you to eat normally again.
Plain and simple, dental implants are life-changing.
Let's find the right fit for you! Get to know your implant options below.
Implants starting at just $999 each.
Extractions starting at just $99 per tooth.

Let's find the right fit for you
The word is out: Our patients love us!
No insurance? No Problem! Low monthly payments for your dental work with CareCredit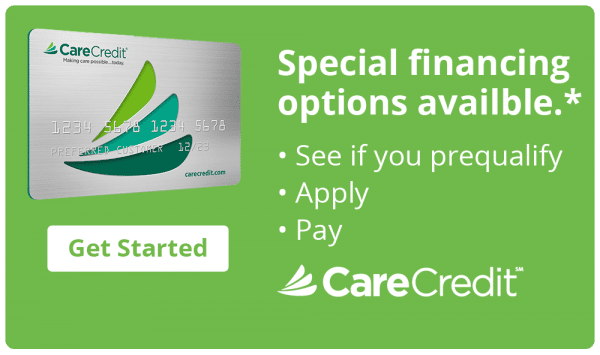 You shouldn't have to worry about how to get the procedures you want and need. That's why we're pleased to accept the CareCredit health, wellness and beauty credit card. CareCredit allows you to say "Yes" to recommended surgical and non-surgical dental procedures and pay for them in convenient monthly payments that fit your financial situation.
Ready for a new smile?
The first step towards a beautiful, affordable smile is to schedule an appointment. Please contact our office by phone or complete the appointment request form here.